RECORDED MUSIC AND SPEECH FROM THE FESTIVAL OF BRITAIN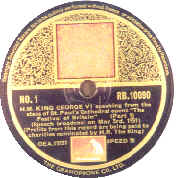 King George VI speaking from the steps of St. Paul's Cathedral opens the Festival of Britain on May 3rd 1951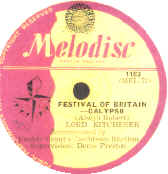 Festival of Britain - Calypso (Alwyn Roberts) by Lord Kitchener, accompanied by Freddy Grant's Caribbean Rhythm.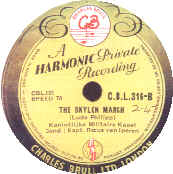 "The Skylon March" (Ludo Philipp) by Koninklijke Milltaire Kapel, conducted by Kapt. Rocus van Iperen.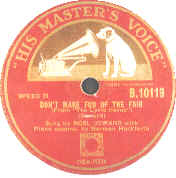 "Don't Make Fun of the Fair" (from "The Lyric Revue") sung by Noel Coward, piano accompaniment by Norman Hackforth.
---